Hello, thank you for visiting.
I'm Allester. 🤝
Pleasure to meet you.
Your friendly analytics engineer and Python developer.
Scroll down to learn more.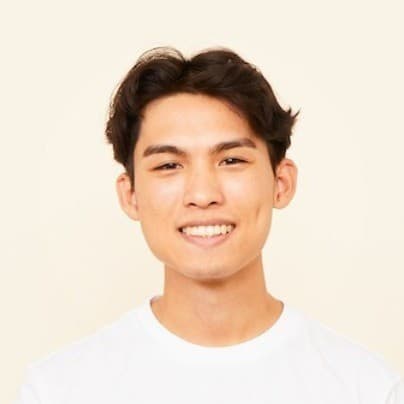 About Me
Thank you for taking the time to visit my portfolio. I am a trained data scientist with deep interest in software engineering, machine learning and AI.
At the moment, I currently work as an Analytics Engineer through The DX Company, a data analytics engineering studio and technology lab which I co-founded with my partner SooMin Timpson. I believe that being in motion expands my chance of success in life. This also develops my marketable skills, learn a new programming language (RustLang), and explore-build emerging technologies (like ML/GenAI).
I look forward to connecting with you. Please reach out if you think we're a great fit as a contributor to your company or if you need help with data analytics in general.
Work Experience
Professional work experience
I co-founded The DX Company - a data anayltics studio and technology lab. We provide data analytics engineering as a service to startups and growing businesses. I have a technical role as a Segment owner as well as in building data pipelines and analytics setup.
Set up data analytics to clients and provide fractional analytics engineering. Build data pipeline using Segment, Big Query, and TinyBird.
Segment
Big Query
Python
RustLang
JAN 2023 - PRESENT
Built a Photogrammetry Pipeline (Metashape) for reconstructing 3D bee models to generate comprehensive bee trait and image datasets; aided in the biological study of image and anatomical trait digitization of bees (Big Bee Project)
Reduced Reprojection Error (pix) from 0.84 to 0.41 and processing time by 75% of pre-existing bee models through improving data collection, data augmentation, and parameter tuning on 16+ photo sets containing 145+ macro images
Trained an object detection model (YOLOv8) on 8000+ labeled bee image data from 3D models and iNaturalist to recognize video frames featuring bees to reduce video analysis and image extraction time from hours to minutes.
JAN 2023 - JUN 2023
Built the Cloud Product User Activity Dashboard (Tableau) to display user activity on the cloud product; created an automated ETL pipeline (Google Apps Scripts) utilizing Vintra's API to access the cloud product database (MongoDB)
Innovated the Density Mapping Tool to dynamically change Tableau backgrounds based on applied aggregations through the development of non-OOTB features in Tableau (Google Cloud Storage)
Built and designed the North Star Metric KPI's Dashboard (Tableau) for the internal product team and an end-to-end batch processing pipeline to handle processes from file ingestion to refreshing the dashboard's data.
Developed a Density Mapping Tool utilizing object detection data from Vintra's REST API; presented as a product demo to the VP of internal security at a large social media company with our head of sales.
Tableau
Google Apps Script
MongoDB
SQL
Python
Google Cloud Platform
JUN 2021 - DEC 2022
Get In Touch
Want to work together, connect or just say hi? My inbox is open, and I'll do my best to get back to you!
Say hello